We support management by matching small and medium-sized companies and venture companies with technological prowess and East Asian capital, including China.
We realize smooth business investment through our trusted network.
Our Services
We provide a wide range of services as M&A/business succession support.
Management Issues We Want to Solve
We view M&A as a strategic method for the survival and development of a company, and aim to solve management issues.
Succession Issues

For companies without a successor, we match them with a company that has the capital to take over their business.

Reinforcement of management base in preparation for industry restructuring

We help companies that are facing a difficult business environment due to the entry of competitors by providing them with capital to strengthen their management base.

Cooperation to expand business areas

For companies that are concerned about securing future profits or survival, we support market expansion with a view to collaboration or overseas expansion.
Clear fee structure
We offer a three-tier fee structure based on results (initial, interim, and contingency fees).
We do not compare our fees with those of other companies. We do not accept transactions in which a reduction in fees would result in a decrease in quality.
Business Value Calculation
| Stock transfer price | Commission rate | Fee |
| --- | --- | --- |
| 5億円以下 | 5% | 2,500万円 |
| 5億円超〜10億円以下 | 4% | 4,500万円 |
| 10億円超〜50億円以下 | 3% | 1億6,500万円 |
| 50億円超〜100億円以下 | 2% | 2億6,500万円 |
| 100億円超 | 1% | 3億6,500万円 |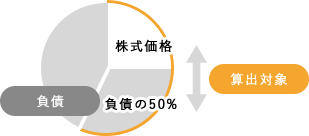 Calculation method of contingency fees